Good News For iGaming In Massachusetts After Special Commission Meets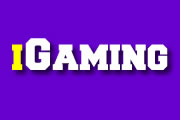 Massachusetts' state legislature convened a Special Commission on Online Gaming, Fantasy Sports Gaming and Daily Fantasy Sports last year, in order to have the panel research and study those topics in order to create a detailed report for state policy makers to work from. This special commission is set to give its report on July 31st of this year. The Commission is co-chaired by Representative Joseph Wagner and Senator Eileen Donoghue.
The panel was put together in order to address online gambling as a whole, rather than as individual bits and pieces. As of right now, online casino gambling in Massachusetts is illegal. Daily Fantasy Sports became regulated last year, but the regulations will only stay in effect until July 31st, 2018. Legislators wanted a fully researched and fleshed out plan to address the multitude of topics before moving forward, so the panel was convened to carry out the task.
Co-chairs Wagner and Donoghue called the commission members into a public meeting on June 6th in order to get a feel for where the members stood on the issues. After the meeting, Wagner said "There are three options I think that we will look at. There's the gaming option, a type of structure where we have a separate law that would govern this; the omnibus approach, which is where we would give some authority the authority to oversee all of this; or to just simply let it play out for some time or more going forward."
According to various members of the commission, an omnibus approach is what they believe will work best, and the option they are most eager to explore. "A very broad approach to this would be best for Massachusetts," said Senator Jennifer Flanagan. Stephen Crosby, a member of this panel as well as Chairman of the Massachusetts Gaming Commission, said that it would be better if the legislation was "clear in terms of values and parameters and regulatory criteria." Crosby wholeheartedly approves of the omnibus approach, as it would be a proactive approach to the topic that works best for the creation of a new industry.
The commission is also tasked with seeing how the legalization of an online gambling industry would affect those gambling businesses which are already in place in the state, as well as figuring out how to create a potential framework for a new business. Crosby believes that if iGaming were to be allowed in the state, it's the land-based casino owners who should have the ability to provide that form of gambling.
"If there is going to be a major change in the gaming world ... the bricks and mortar people have to be attended to. Wynn is putting down $2.4 billion, MGM is putting in $1 billion," said Crosby. "Their economic interests, just to be fair, should be seriously considered. Online casino gaming probably should be anchored in the bricks and mortar casinos."
While the commission has been tasked with addressing a number of different topics, one that will not be broached by the panel is the Massachusetts lottery. The state lottery has been facing heavily decreased activity over the past few years since land-based casinos were approved to open in the state. The lottery was further hurt by the regulation of paid-entry fantasy sports.
Since then, they have been seeking new ways to generate revenue. Their most recent course of action has been to pursue online products, although they are still awaiting a decision from the MA legislature. Members of the Commission recognize that the lottery is in a tough place, but maintain that the "legislative authorization for this commission did not include online lottery."
The Commission's official report is not due until July 31st, but final thoughts and a working draft of the report are due to Donoghue and Wagner on June 16th. The Commission will then pull together all of the research from the past year to put together a full report for the state legislation.
All of this work comes a bit too late to help pass an iGaming bill in 2017. But if the opinions are favorable – and reports coming out of the public hearings from last Tuesday are leaning that way – then this report could be exactly what is needed to push the bill through once and for all in the 2018 legislative session. Legal betting sites could be in place in Massachusetts as early as this time next year if all continues to go well with the Commission and sports betting in Massachusetts.
Best Massachusetts Sports Betting Sites - 100% Trusted + Safe
| | | | | |
| --- | --- | --- | --- | --- |
| | | 50% Up To $250 | VISA + Wire Transfer | |
| | | 50% Up To $1,000 | VISA, Bitcoin, Cash Wire | |
| | | 50% New Member Bonus! | VISA, Bitcoin | |
| | | 100% Up To $300 | VISA, Bitcoin | |
| | | 50% Up To $1,000 | Bitcoin, Wire Xfer, VISA | |