Massachusetts Lottery Is Ready To Offer Sports Betting
The Massachusetts Lottery is seeking to modernize by introducing online play.
State legislators seem to view an iLottery system as generally favorable.
Massachusetts could also offer sports betting products under the state lottery umbrella.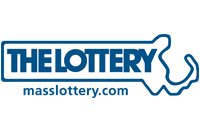 BOSTON – There is serious consideration in Massachusetts to allow the state lottery to operate online as an iLottery, letting players participate via their computers, smartphones, and tablets. In this most current legislative push, sports betting has been mentioned as another service that the Massachusetts State Lottery could offer.
There is clearly a market for either (or both), as horse racing betting – which is available online in the Bay State – yields upwards of $100 million in Internet-based handle each year.
Massachusetts Lottery Treasurer Deb Goldberg explained during a legislative meeting on Tuesday that the lottery, which once had no real competition in the state, now faces a bevy of it.
Over the last few years, Massachusetts has seen daily fantasy sports take off in the state, and Massachusetts' second casino – the Encore Boston Harbor – is on pace to open later this year. (In 2011, Massachusetts passed a law allowing for three casinos and one slots parlor to be licensed in the state.) Fearing displacement by these gaming developments, Goldberg didn't mince words.
"This is an operating company that needs to modernize, and what we are seeing across the world is a cannibalization of sales and the disruption caused for brick-and-mortar companies by the Internet."
Barring an online presence for the Massachusetts Lottery, Goldberg – who foresees sports betting legalization during the 2019 congressional session – says the state lotto "absolutely must advertise more."
Online No Threat To Physical Gaming Revenue?
Not all of the state's lawmakers agree with Goldberg's assessment. On the subject of sports betting's potential to take away lottery business, Massachusetts Administration and Finance Secretary Michael Heffernan had a different take.
"[Sports betting] is very symbiotic with the physical gaming facilities, as it drives people to those facilities to do other gambling [and] spend money on beverage and entertainment."
The reverse is also a non-issue, according to Heffernan. Because sports bettors are a "different demographic…than what traditionally plays the lottery," an online lottery system should not eat into the sports betting pie. Instead, says Heffernan, increased access is seen as "growing the pie of revenues…versus cannibalizing another form of gambling."
Could Massachusetts Sports Betting Be A Lottery Product?
In her meetings with lawmakers, Goldberg has clearly done her due diligence. On the subject of the lottery and legalized sports betting's potential competition with it, the Treasurer floated a compelling idea (at least from a state perspective).
"If the legislature…would like to see sports betting be part of the Massachusetts State Lottery, we would be prepared to work with them to execute properly, and we would do it…very well."
If the goal of the state is to maximize revenue with legalized sports wagering, it makes sense to give oversight of the product to the existing lottery agency.
Typically, states with legal sports betting have sought to tax commercial sportsbook revenues at 7 percent to 20 percent. Those states with lotteries hosting sports betting get 100 percent of revenues.
Certainly, not all states have the luxury of a legal framework that would allow this. States with tribal gaming compacts or long-running, fee-paying casinos are compelled to defer to these entities.
But that's not the case in Massachusetts, and it seems that the state should take advantage of its opportunity to monopolize the lucrative sports betting industry within its borders.
Regardless, it appears that sports betting in Massachusetts is coming sooner rather than later, and with just a couple more years of Tom Brady under center, that's a very good thing.
Best Massachusetts Sports Betting Sites - 100% Trusted + Safe
| | | | | |
| --- | --- | --- | --- | --- |
| | | 50% Up To $250 | VISA + Wire Transfer | |
| | | 50% Up To $1,000 | VISA, Bitcoin, Cash Wire | |
| | | 50% New Member Bonus! | VISA, Bitcoin | |
| | | 100% Up To $300 | VISA, Bitcoin | |
| | | 50% Up To $1,000 | Bitcoin, Wire Xfer, VISA | |