Gamblegate? Patriots Owner Robert Kraft Potentially Profiting From Sports Betting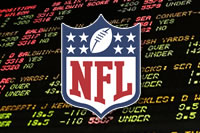 The New England Patriots are no strangers when it comes to scandal in the NFL. The latest controversy involves owner Robert Kraft and his possible violation of the NFL's policy regarding gambling.
Billionaire Robert Kraft sits on the board of Apollo Global Management – a Manhattan private equity firm with a portfolio that includes several gaming corporations, including a 16% stake in Caesars Entertainment. Apollo originally bought a controlling 60% of Caesars with TPG Capital Management, but the casino company is wrapping up a bankruptcy case that forced the firms to give up the majority of their stake. Kraft has been an Apollo board member since 2014 and considers his 267,240 shares - valued at around $7 million - to be a very small investment.
As we all know, Caesars Entertainment is one of the biggest names in casino gambling and also offers sports betting at its Las Vegas locations. Apollo also invests heavily in Ladbrokes, which is one of the leading British sports betting companies.
The NFL Gambling Policy
The National Football League has a Compliance Plan that includes specific rules for gambling in the league. Commissioner Roger Goodell has made it clear from his actions towards Tony Romo, Sheldon Adelson, Tim Rooney, and his involvement in the NJ sports betting case that gambling is frowned upon in the NFL. This is an excerpt from the policy that Kraft is supposedly violating:
"A publicly traded enterprise shall be considered a "gambling-related enterprise" for purposes of this Policy if one-third or more of the enterprise's gross revenues or operating profit in any of the last three years is attributable to gambling-related operations. NFL employees may own interests in publicly-traded enterprises where less than one-third of the enterprise's gross revenues or operating profit in any of the last three years is attributable to gambling-related operations, so long as the NFL employee does not own more than 5 percent of the company's stock and does not serve as an officer or director of the company."

NFL Supports Kraft
The profits that Apollo makes from gambling investments and Kraft's position on the board apparently do not put him in violation of NFL policy. A spokesperson for the league stated that the Patriots owner is not breaking any rules because Apollo has an extensive portfolio that that includes assets of more than $150 billion. His roughly $7 million stake is considered comparatively small and does not equate to enough where the gambling policy would come into question.
How The NFL Keeps Contradicting Itself
Though it seems Robert Kraft is in the clear because he owns shares of Apollo Global Management rather than Caesars Entertainment itself, the NFL's real stance on sports betting continues to become less clear. Even if Kraft has technically done nothing wrong, it still seems hypocritical to have an owner that profits from sports betting and also has interests in daily fantasy sports. In addition, Roger Goodell has been making headlines for his contradictory statements regarding the relocation of the Oakland Raiders franchise to Las Vegas. Even voting on the move in the first place shows that the NFL has in some ways changed its attitude toward legalized sports betting.
The NFL is clearly inconsistent when it comes to the issue of sports gambling within the league and sports betting in Massachusetts. We can only wait to see if the league will eventually join the other major sports leagues that have openly embraced legal sports betting.
Best Massachusetts Sports Betting Sites - 100% Trusted + Safe
| | | | | |
| --- | --- | --- | --- | --- |
| | | 50% Up To $250 | VISA + Wire Transfer | |
| | | 50% Up To $1,000 | VISA, Bitcoin, Cash Wire | |
| | | 50% New Member Bonus! | VISA, Bitcoin | |
| | | 100% Up To $300 | VISA, Bitcoin | |
| | | 50% Up To $1,000 | Bitcoin, Wire Xfer, VISA | |